Monitor closes investigation into Liverpool Women's Hospital
Liverpool Women's NHS Foundation Trust has improved how it is managed.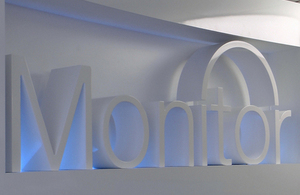 The health sector regulator launched an investigation in July 2014 after the Care Quality Commission (CQC) raised concerns about how the trust monitors the quality of its services and manages staffing levels. Monitor wanted to find out if the CQC's concerns indicated wider problems in how the trust was run.
Since the investigation was opened, the trust has taken action to address the issues raised and the CQC has reported improvements.
After reviewing the evidence, Monitor has decided that no further formal regulatory action is needed.
Paul Chandler, Regional Director at Monitor, said:
We are pleased that patients at Liverpool Women's Hospital are benefitting from recent improvements in how the trust is run.

The trust has taken steps to address the concerns raised by the CQC about staffing and how it monitors the quality of its services, and we are now satisfied that there are not wider problems at the trust.
The regulator will continue to scrutinise the trust as it builds on the progress made and seeks to ensure its long-term financial sustainability.
Published 4 February 2015