Monitor: change in the NHS has to be 'turbo-charged'
The NHS must accelerate the pace and scale of change in the way healthcare is delivered in England if it is to seize the opportunity to significantly improve care for patients, according to the sector regulator.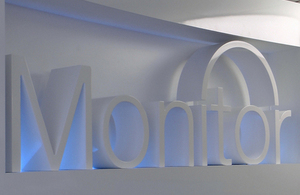 Setting out its corporate strategy for 2014 to 2017, Monitor said there is a growing consensus about the fundamental changes required to achieve "nothing short of a complete redesign of how care is delivered in England".
This includes integrating access to care around the needs of patients, breaking down traditional barriers between providers, doing less in hospitals and more in the community and inventing new models of hospital care.
The regulator, which has powers to promote the interests of patients including by regulating NHS foundation trusts, said the challenge was now to ensure that these changes were introduced as swiftly as possible, which means faster than the NHS has been able to achieve so far.
David Bennett, chief executive of Monitor, said:
If the NHS is to continue to deliver the universal health service to which we are all committed it needs to turbo-charge changes in the way healthcare is delivered to patients.

In the short term that means improving quality and efficiency across the board so that all providers meet the standards of the best. And in the medium term it means redesigning how care is delivered, including inventing new models of care, so that we can provide quality care, with compassion, and make the money available to the NHS go as far as possible.
Monitor's strategy identifies 4 themes that will lie at the heart of the regulator's work over the next 3 years:
encouraging individuals and organisations to develop skills and capabilities
supporting radical change while also managing the risks of failure
ensuring the system's rules operate in the best interests of patients
working closely with partners, nationally and locally
Dr Bennett added:
As the regulator we don't deliver frontline care for patients. Our job is to support those who do – the nurses, doctors, carers, managers and many more who work inside and beyond the NHS. This means recognising and respecting the challenges they face every day and their commitment to do the best for their patients. Our philosophy is to do what we can to help all these people do the right thing for their patients.
Monitor's strategy for 2014 to 2017
Monitor's Chief Executive on how Monitor's values underpin our work
Published 10 April 2014