News story
Monitor approves foundation trust takeover to help patients
Better care and improved health services for 900,000 people should be the outcome of the first acquisition of an NHS foundation trust by another, says Monitor.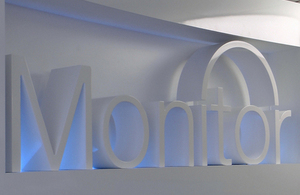 The health sector regulator has granted final approval to Frimley Park Hospitals NHS Foundation Trust to acquire troubled neighbouring Heatherwood and Wexham Park Hospitals NHS Foundation Trust.
Frimley Park is the first foundation trust to be rated 'outstanding' by the Care Quality Commission whilst Heatherwood and Wexham Park was placed in special measures by Monitor in May 2014. Heatherwood and Wexham Park will now benefit from coming under the strong leadership of Frimley Park.
Monitor expects the newly enlarged organisation – Frimley Health NHS Foundation Trust – to provide expanded and enhanced services such as specialist elderly care and cardiology across Hampshire, Surrey, Berkshire, and Buckinghamshire.
Final approval of the acquisition will also kick-start work on upgrading facilities for patients at Wexham Park Hospital in Slough and the Heatherwood Hospital in Ascot.
Monitor has conducted a detailed review of the acquisition proposals to ensure any risks concerning the sustainability of the enlarged organisation have been identified and will be appropriately managed.
The regulator also worked with Frimley Park to help it navigate the Competition and Markets Authority process. This resulted in a decision that there would be no significant loss of choice for patients following the creation of the enlarged trust.
The acquisition will be effective from 1 October 2014.
Dr David Bennett, Chief Executive of Monitor, said:
We've approved this acquisition to provide patients with better care and improved services while ensuring the sustainability of the 2 trusts.

We will continue to help trusts find and utilise innovative solutions - including acquisitions or mergers - to address challenges they face with care quality, leadership and sustainability.

This decision is proof that acquisitions between foundation trusts that represent the right balance of patients' interests are possible. It also shows that early engagement with us is key to successfully navigating healthcare regulations that are in place to protect patients and trusts.
Published 26 September 2014