Monitor advises on proposed Papworth Hospital NHS Foundation Trust move to Cambridge
The health sector regulator has provided advice on the proposed relocation of Papworth Hospital NHS Foundation Trust to the biomedical campus at Cambridge University Hospital Foundation Trust's Addenbrooke's site.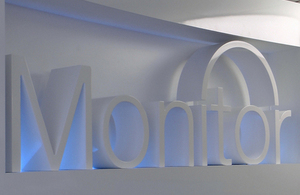 Monitor's advice is that the scheme, which is partly funded by a private finance initiative, is affordable, but there are some marginal financial risks. The regulator recommends the trust takes steps in its final business case to mitigate these risks, chiefly by further developing the benefits that will come from closer working relationships on the Addenbrooke's site.
The Department of Health and HM Treasury have been informed about Monitor's findings. Our investigation followed on from an independent clinical review, which found the case for co-location to be "very compelling" as critically ill cardiac patients would no longer have to be transferred 15 miles for treatment.
The clinical experts reviewed a number of options including moving Papworth, the specialist cardiothoracic hospital, to the fourth floor of Peterborough City Hospital, which is currently not being used for clinical purposes. The review concluded that there would be minimal patient and clinical benefits to this.
Monitor undertook a financial review which raised some concerns about the affordability of the scheme. However the regulator confirmed the project could move on to the next stage and expects the trust to take these findings into account when preparing its final plans for the relocation to the Cambridge biomedical campus.
The Papworth board will now prepare final proposals to present to Monitor, the Department of Health and HM Treasury before the move is given the final go ahead.
Published 1 May 2014