News story
Modern slavery: Students and academics to unite against slavery
Modern Slavery and Organised Crime Minister calls on students, academics and the public to unite against modern slavery in a speech at Oxford University.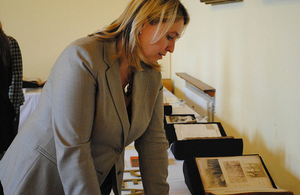 Speaking at Regent's Park College, which has strong links to the 19th century abolitionist movement, the Karen Bradley argued that tackling the organised criminal nature of modern slavery is a different challenge to that faced 2 centuries ago. She asked everyone to play a part to end the appalling crime of trading in human beings that still exists today.
The minister visited the University to see the Angus Library and Archive's exhibition of original texts, manuscripts and artefacts which document the history of the Slave Trade and the Abolition Movement.
It comes as a wide range of legislative and non-legislative action is being carried out by the government to end modern slavery and protect victims.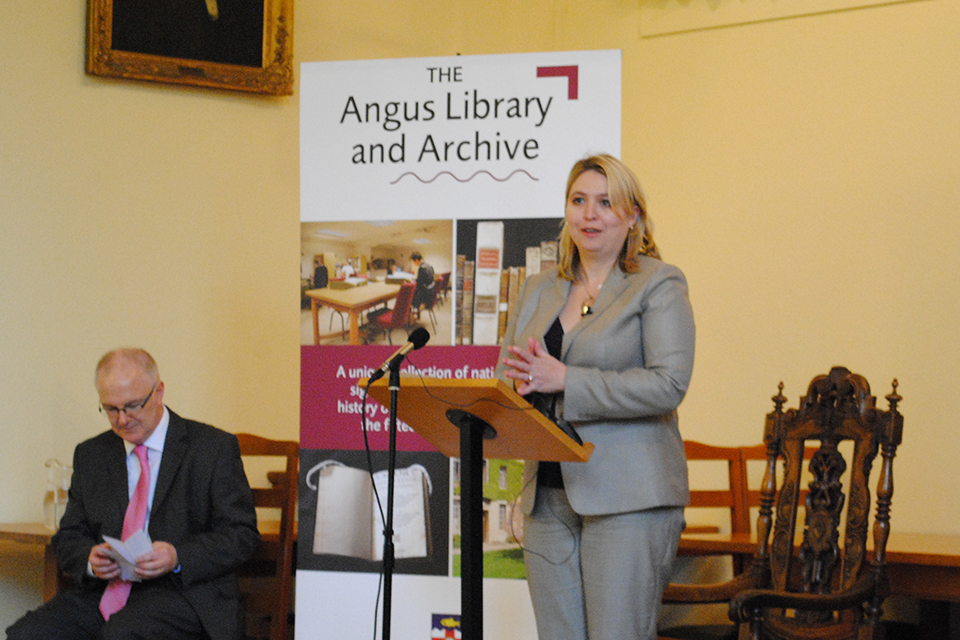 Ending modern slavery
Karen Bradley said:
Modern slavery is an appalling crime and the Home Secretary and I have made clear our personal commitment to stamp it out.

We are taking action on a number of fronts. The Modern Slavery Bill, the first of its kind in Europe, will strengthen the punishment of offenders and the protection of victims. Through the National Crime Agency and police forces we are stepping up enforcement against the criminal gangs behind much of modern slavery.

We are urging businesses to take responsibility for ensuring their suppliers are not involved in trafficking and exploitation and we are working with high risk countries to try and stop victims falling prey to traffickers in the first place.

The exhibition at Regent's Park College is a fascinating reminder of the historical fight against slavery which we must continue today. The more we can raise awareness of the fact this evil crime still exists in 21st century Britain, the more chance we have of being able to consign it to the history books where it belongs.
Trafficking
The minister also met representatives from the local police force, council and an anti-trafficking charity to hear first hand about how modern slavery is being tackled in Oxford.
Published 2 May 2014