MOD Police welcome new four-legged recruits
Born last weekend, 12 Belgian Shepherd puppies are the first ever MOD police dog service recruits to be born to the police dog unit at Her Majesty's Naval Base Devonport.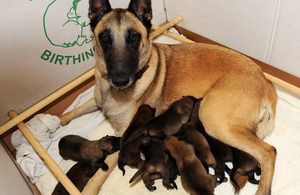 Proud mother Willow has produced only the second such litter for the MOD Police Service as part of the new programme to breed its own dogs for the future. Previously the Police Service bought in new dogs.
All the puppies are healthy and predicted to survive the precarious early days. Their progress will be monitored anxiously, especially by Sergeant Matt Robertson of the MOD Police Dog Service in Devonport. He said:
This is a first for the police dog unit in Devonport. There have only been two such litters bred especially by and for the MOD Police. The first was a success and was at police headquarters; this is the second and a coup for Devonport.

Willow produced a large litter and luckily they all look healthy so far. Their mother is a little protective as you might expect and so am I, they are a precious new arrival.
This represents the future of the dog service and we are very keen for them to be in service and training to work for their living after 14 to 18 weeks.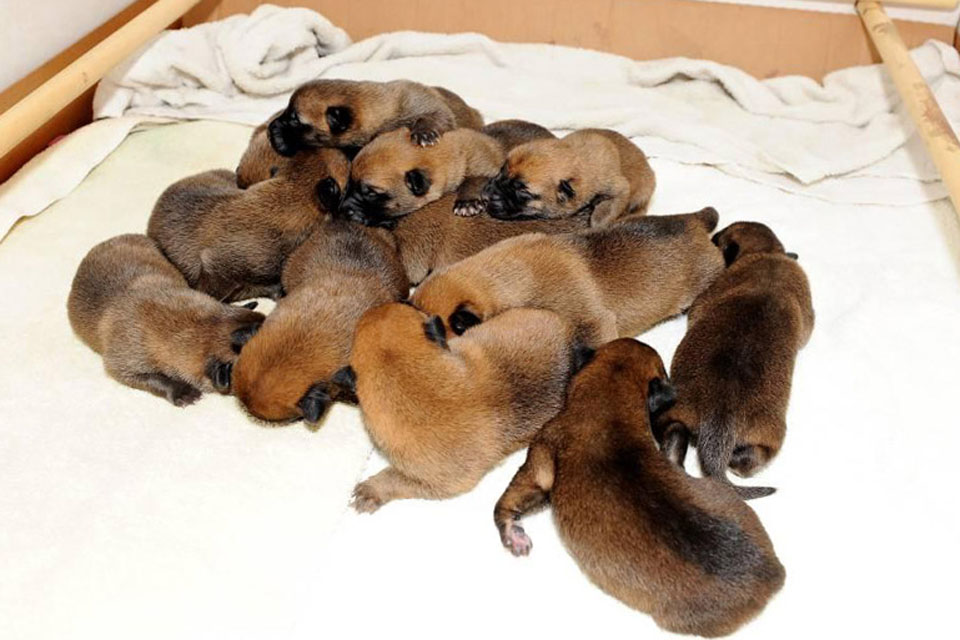 He said the dog service usually bought in German Shepherds as new recruits, but they have increasingly become susceptible to health problems which shortened their working lives.
The best way forward to guarantee good quality, healthy dogs, and from an economical point of view, was to remain in-house and switch breed to Belgium Shepherds of the Malinois variety.
Sergeant Robertson said:
Published 16 July 2010