MOD police officer rewarded for training Afghan police women
The first female MOD police officer to train women in the Afghan National Police (ANP) has been awarded two national awards for her outstanding work during her deployment to Afghanistan.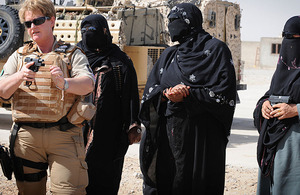 Sergeant Isabella McManus spent the majority of her six-month deployment in 2009 training female Afghan police officers to work as equals alongside their male counterparts.
On arriving in theatre, Sgt McManus felt she could not stand by and do nothing after seeing how the women lacked training and knowledge of equipment, and dedicated her deployment to developing their skills.
In recognition of her efforts in Afghanistan, Sgt McManus, who is based at Her Majesty's Naval Base Clyde, near Helensburgh, has been given the British Association for Women in Policing (BAWP) Leadership Award and Opportunity Now's Champion Award.
She was also short-listed in the final three for the Forces section of the Daily Record Our Heroes Awards.
Sgt McManus said:
I am very humbled to have been nominated for these three awards and to have won two of them. But this is not just about me. This recognition is for every woman in Afghanistan who is brave enough to put on a police uniform.
Every day they put their lives on the line to help build a better Afghanistan for the future.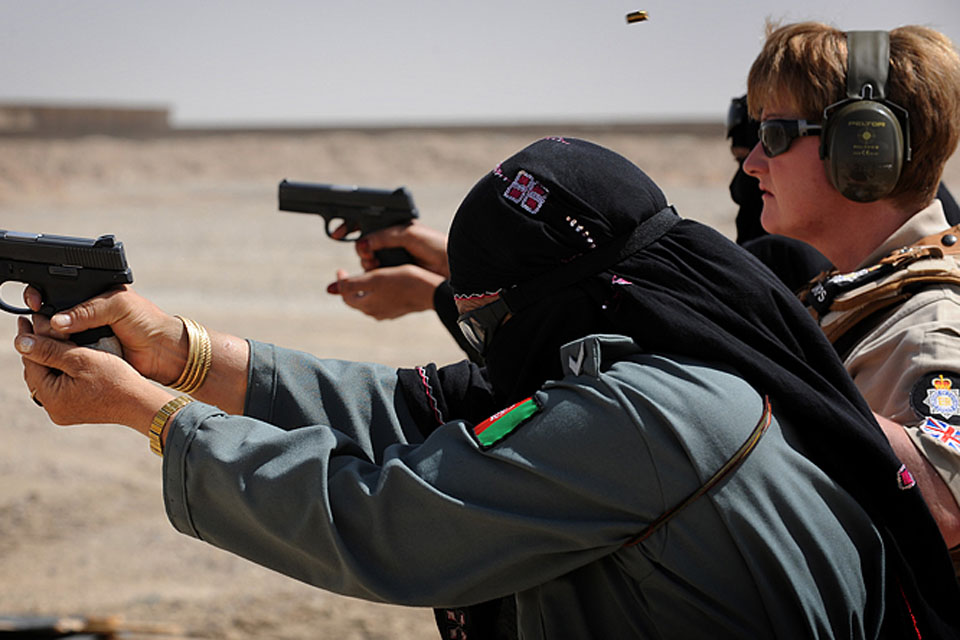 Sgt McManus, who has been a MOD police officer for 22 years, worked with the Afghan women during her tour of Helmand province between May and November 2009.
She is no stranger to working in foreign countries and dealing with unfamiliar cultural issues, having previously served in Kosovo and Iraq.
Talking about training the Afghan women, Sgt McManus said:
I found the quickest and best way to interact with the new recruits was to smile. Being open and honest is something that they value. Many of the women have been downtrodden but speaking with them as an equal really helps put them at ease.

We did a mixture of classroom lessons and training on the firing ranges. Firearms training during the summer was really testing but many of them turned out to be real crack-shots.

For lessons, we would sit on the floor and talk about what they would be doing, but then it was down to business.
Sgt McManus knows that the importance of the contribution of the ANP to the rebuilding of the country cannot be underestimated:
It is very important to create an environment where people in Afghanistan believe they are safe and able to go about their business, and a functioning and representative police force is key to achieving that," she said.
Chief Constable of the MOD Police, Steve Love, believes Sgt McManus's awards are a much deserved recognition of her efforts. He said:
Isabella's personal commitment to the training of these female officers has been fantastic. Her tenacity in securing their teaching, equipment and future roles cannot be underestimated.

Her focus and determination are a credit to the MOD Police. I have no doubt that the benefits of what she has started will be felt for years to come.

She has been a force for good and, while we have officers like her, prepared to put others first, I can't help but be optimistic.
Since Sgt McManus's deployment to Afghanistan, another female MOD police officer, Police Constable Mandy Henderson, has visited the area to build upon the work that Sgt McManus started.
Published 15 July 2010