MOD investigates reports of Service personnel body part retention
The Ministry of Defence is investigating reports that forensic material belonging to Service personnel killed in action has been retained beyond the time it was required to be used as evidence in inquests and Royal Military Police (RMP) Special Investigations Branch investigations.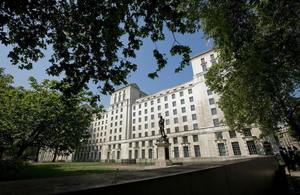 It has been reported that remains of some individuals from the Armed Forces killed while on operations have been kept without relatives' permission.
The Ministry of Defence confirms there are occasions when it is necessary for the RMP to retain forensic material from individuals killed on operations as part of their investigation. This is standard practice.
However, the RMP identified there were a small number of cases where this had been done without the correct processes being followed to inform families.
It is thought there could be around 60 forensic items, the majority of which are microscope slides, containing material from some 30 individuals.
There was a change in the way the RMP Special Investigations Branch liaised with families which resulted in consent not being achieved. As soon as this oversight came to light in July 2012 procedures were immediately changed.
Investigations are being carried out urgently into this matter. The RMP Special Investigations Branch has also taken swift action to ensure this cannot happen again and are identifying the families affected as quickly as possible.
The MOD has created telephone contact lines for those who have been affected by this. These numbers are for designated next of kin only:
mobile: 07771 704901 or +44 7771 704901 from outside UK
landline: 01980 673707 or +44 1980 673707 from outside UK
The Ministry of Defence deeply regrets that this failure of procedure has occurred and apologises profoundly to all the families who are affected by this.
Published 9 August 2012