MOD completes review into women in close combat roles
The Ministry of Defence review into the policy that excludes female members of the Armed Forces is to remain unchanged.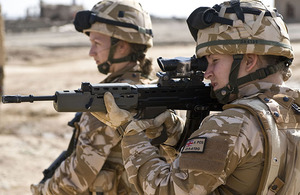 Women play an active part in front line operations, undertaking crucial posts in areas such as logistics, artillery and engineering, but they cannot join the infantry or serve in small tactical combat arms teams where they are required to be in close contact with and kill the enemy face-to-face.
The policy was last reviewed in 2002 and the European Commission Equal Treatment Directive requires the UK to conduct a reassessment every eight years. Since 2002, operations in Iraq and Afghanistan have generated considerably more evidence of women serving on the front line to be reviewed.
The study looked at recent literature on the effectiveness of mixed gender teams in close combat roles, the roles that women are undertaking in current operations, the experiences of both male and female military personnel who have served together on the front line, and evidence from other countries who have deployed women to close with and kill the enemy.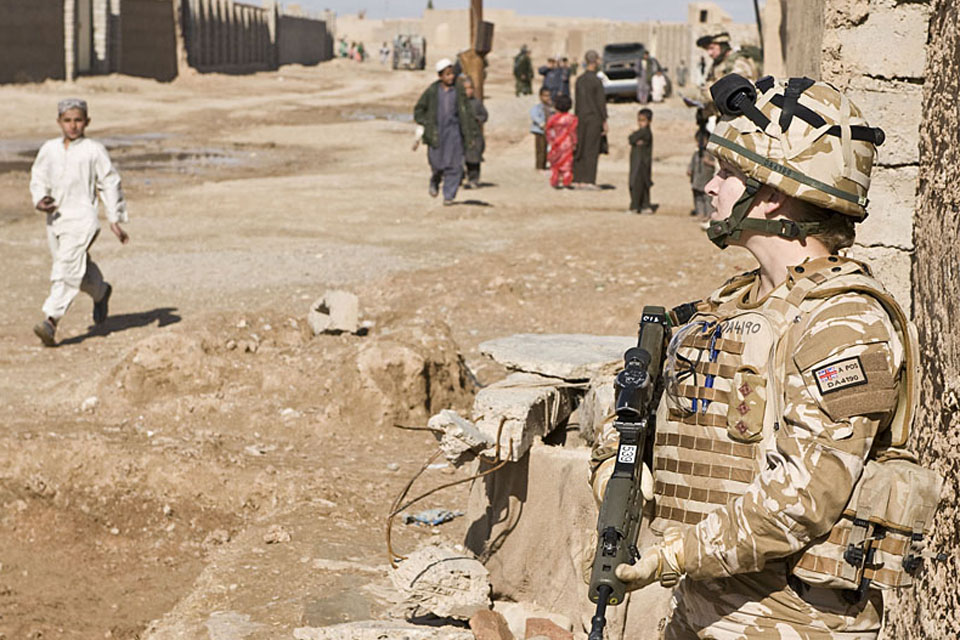 Minister for Defence Personnel, Welfare and Veterans, Andrew Robathan, said:
The Service Chiefs and I all agree that women are fundamental to the operational effectiveness of Britain's Armed Forces, bringing talent and skills across the board. Their capability is not in doubt; they win the highest decorations for valour and demonstrate independence and initiative.
We looked closely at the findings of this review but the conclusions were inconclusive. There was no evidence to show that a change in current policy would be beneficial or risk-free, and so a decision was made to take a precautionary approach and maintain the current position.
There is no question that some women would be able to meet the standard required of personnel performing in close combat roles, both physically and psychologically. The key issue is the potential impact of having both men and women serving together in small teams.
Under the conditions of high-intensity, close-quarter battle, team cohesion becomes of much greater importance; its failure having potentially grave and far-reaching consequences. None of the research that has been done has been able to conclusively answer the key question of the impact that gender mixing would have on the combat team in close combat conditions. Accordingly, the MOD has concluded that the case for lifting the current restrictions on women serving in close combat teams has not been made.
Published 29 November 2010