MOD begins Warcop consultation
The original undertakings were given at a public inquiry held in 2001, and were intended to safeguard the future status of the land in the event…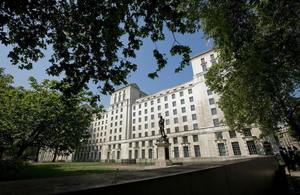 The original undertakings were given at a public inquiry held in 2001, and were intended to safeguard the future status of the land in the event of it ever being given up by the Department.
The public inquiry resulted in the rights of common at Warcop, Hilton and Murton commons being extinguished, but the MOD undertook to create new rights of common in the event of the cessation of military training. It also agreed not to remove the land from the register of common land created under the Commons Registration Act 1965.
With the change in legislation enacted under the Commons Act 2006, the undertakings are no longer appropriate, and would not have been given in their present form had the 2006 Act been in place at the time.
However, the MOD still wishes to secure the future status of this land, and has proposed a revised undertaking which would do this.
Lieutenant Colonel Philip Jennings, Commander Defence Training Estate (DTE) North, said:
The MOD is committed to protecting the long-term future status of its land at Warcop. For this reason, we are keen to align undertakings protecting our land with changes in legislation introduced by the Commons Act.
As part of the MOD's commitment to responsible stewardship of its estate, it's important to us to involve the local community in making this decision. This is why our proposals are subject to consultation and public scrutiny and we very much hope people will take this opportunity to respond.
The revised undertakings will, as far as possible, ensure that the rights of common will be re-instated if Warcop ceases to be used for military training in the future.
A detailed Consultation Report and a Summary Document have been published. They detail the revised undertakings and the legal processes involved. To read the documents, see related links. »>
Published 2 May 2012