MOD at forefront of National Apprenticeship Week
As the largest provider of apprenticeships in the public sector the Ministry of Defence is at the forefront of National Apprenticeship Week.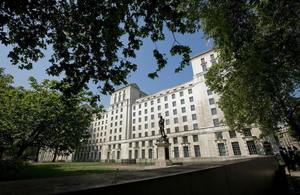 Aiming to raise awareness of apprenticeships amongst employers, learners, parents and stakeholders, the week is running from 7 to 11 February 2011.
Apprenticeship schemes offer the opportunity to build skills and experience through work placements across the country.
The Armed Forces remain the largest provider of apprenticeships within the public sector and in the last year members of the Services completed over 12,000 apprenticeships in a wide range of sector skills to new staff joining the Armed Forces.
For civilians in Defence, the MOD currently offers two traditional 'in-house' apprenticeship schemes in Technician and Craft, comprising a three-year development programme leading to an engineering management role supporting equipment used by all three Services.
Minister for Defence Personnel, Welfare and Veterans, Andrew Robathan, said:
Apprenticeships form an integral part of the career structures for individuals and are incredibly valuable in ensuring that our nation has the skills required to carry out a variety of fulfilling and important jobs.
I am very proud to say that MOD is the largest public sector organisation that delivers apprenticeships, offering rewarding opportunities for people to learn transferable skills all year round, and to this end I am pleased to support National Apprenticeship Week.
Published 8 February 2011