MOD announces review of single supplier contracts
An independent review will investigate whether pricing rules for single supplier defence contracts can be modernised to deliver better value for money, the MOD has announced today.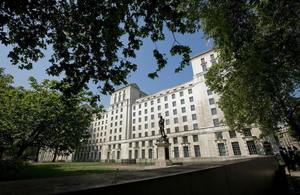 Lord Currie of Marylebone will chair a review of single source procurement - which is currently subject to 'Yellow Book' rules - where only one defence supplier is invited to tender.
The review will examine the UK's existing framework for pricing single source contracts and consider whether, in future, costs can be cut and efficiency increased whilst making UK industry more competitive on the world market.
This review will also look to simplify the process, helping Small and Medium-Sized Enterprises get involved in defence contracts.
The current arrangements governing single source procurement date back to a 1968 Memorandum of Agreement with the defence sector that determines in advance both profits and the costs suppliers can charge.
Operational aspects have been looked at since that time but successive governments have left in place the underlying principles of the 1968 agreement.
Minister for Defence Equipment, Support and Technology, Peter Luff, said:
The defence landscape has changed substantially since the Yellow Book was originally agreed in 1968 so it is time for a root and branch review of this process, given the current fiscal climate.

Getting single source pricing right is of great significance, not least to the taxpayer - over 40 per cent of our procurement is subject to these regulations.

We must ensure that the MOD is efficient, effective and fiscally responsible. This review will ensure single source procurement is delivering greater value for money.
On average each year, around 40 per cent of the MOD's contracts - amounting to around £9bn - are placed under single source arrangements as national security restricts the number of companies available to tender.
Lord Currie's detailed review is set to last around 18 months in total and the review team will consult stakeholders from industry, government and our allies.
Published 26 January 2011