Mobile phone donation scheme for arts launched
Founders aim for it to be up and running by March 2013.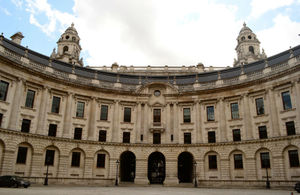 A funding scheme that will allow people to make instant donations to cultural institutions from their mobile phones has been launched.
The National Funding Scheme was announced today at the National Portrait Gallery by Culture Secretary Jeremy Hunt, gallery director Sandy Nairne and the scheme's founder William Makower.
It aims to be available across all arts, cultural and heritage institutions from March next year, allowing mobile phone donations by several methods including text messages and apps.
The launch of the scheme follows a speech on philanthropy given by Mr Hunt last month where he urged the cultural sector to use digital technology to boost fundraising and reach new audiences.
"The country's Arts, cultural and heritage institutions need to develop easy ways for people to give them money," Mr Hunt said. "Digital is a great way to do this and I am very supportive of the plan to develop the National Funding Scheme to be available for all our cultural institutions."
Mr Makower, who is Managing Director of digital consultancy Panlogic, said the arts world needed to consider all fundraising options in the current climate.
"This platform presents an enormous opening to create a new, exciting and engaging approach to funding which allows the individual to donate how much they want, when they want and wherever they are," he added.
Further information
Published 11 July 2012