MLA responsibilities to transfer
Arts Council England to take on museums and libraries role from 1 October.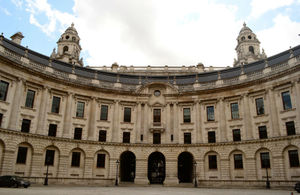 Responsibility for museums and libraries will pass from the Museums, Libraries and Archives Council (MLA) to Arts Council England from tomorrow.
Under plans announced last year by Culture Secretary Jeremy Hunt, the MLA is being wound down as part of a government review to reduce the number of arms-length bodies.
Areas such as museum accreditation, library development and the Renaissance programme will now be administered by the Arts Council. Some MLA staff have moved to the organisation to help deliver this work.
The National Archives will take on leadership of the UK's archives sector from the MLA.
A skeleton staff will remain at the MLA until May 2012 to complete work and the website will remain live for the public to access until 31 March, although it will not be updated.
MLA Chair Sir Andrew Motion said: "The MLA Board wishes the Arts Council and The National Archives all the best and looks forward to them building on all the achievements of the sector, and the work of the MLA, to help bring about better and more accessible museum, library and archive services for the public."
Further information
Published 20 May 2012