Press release
Mitochondrial donation consultation launched
Consultation published on draft regulations for new techniques to prevent the transmission of mitochondrial disease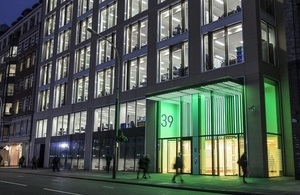 The Government today launched a consultation on draft regulations for the use of new techniques to prevent mothers passing on serious mitochondrial diseases to their children.
It is estimated that 1 in 200 children born every year in the UK have some form of mitochondrial DNA disorder. These disorders, including heart disease, liver disease, loss of muscle co-ordination and other serious conditions that can have a devastating impact on the people who inherit it and can be fatal. However, at present, mitochondrial donation techniques to prevent the transmission of serious mitochondrial disease are prohibited.
A comprehensive public dialogue and consultation by the Human Fertilisation and Embryology Authority (HFEA) last year indicated that overall, the British public are keen to support mitochondrial donation treatment. As a result, the Government announced that it would consult on regulations to allow these techniques in treatment. The intention of the consultation is to gather views about the draft regulations from all those with an interest.
Chief Medical Officer, Professor Dame Sally Davies said:
Allowing mitochondrial donation would give women who carry severe mitochondrial disease the opportunity to have children without passing on devastating genetic disorders. It would also keep the UK at the forefront of scientific development in this area.

I want to encourage contributions to this consultation so that we have as many views as possible before introducing our final regulations.
The consultation will run for 12 weeks until 21 May 2014.
Background information
For media enquiries only please contact the Department of Health press office on 020 7210 5222.
Published 27 February 2014