Mitchell: UN women launch welcome
Andrew Mitchell welcomes the launch of UN Women and calls on world leaders to unite behind the agency.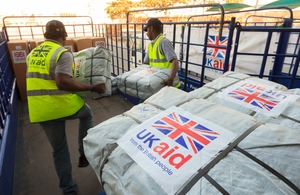 The International Development Secretary said that UN Women has the potential to be a powerful force for good for girls and women in the world's poorest countries.
The UK Government will work with UN Women to achieve real results for girls and women globally and the Department for International Development will confirm its core support for UN Women after the publication of the agency's strategic plan in June.
Andrew Mitchell said:
"Girls and women are front and centre of the UK Government's work to tackle poverty in the world's poorest countries.
"I want to work with UN Women to achieve excellent results for women across the world - helping more girls into education, improving maternal health in developing countries and enabling women to become more economically secure through improved trade.
"I want to see UN Women make fast, positive progress and I look forward to the publication of their strategic plan in June. This will enable us to decide how to support their work."
Lynne Featherstone, speaking in her role as the Government's International Violence Against Women Champion, said:
"Violence against women and girls is a global issue causing more death and disability among women aged between 15 and 44 than cancer, malaria and war combined.
"Tackling these appalling crimes is a priority for government which is why I welcome the launch of UN Women. This marks a genuine shift in efforts to tackle this problem."
Published 24 February 2011