News story
Missing persons' law coming into force
Families of missing people will be given new help to cope with the complex legal and financial issues they face.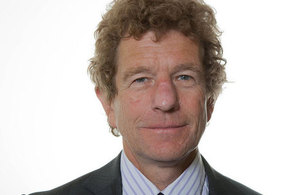 Presumption of death certificates will be able to be issued from 1 October 2014. They will be equivalent to death certificates and can be applied for by relatives of people who have gone missing and are presumed dead. This will mean that their legal and financial affairs can be taken care of in their absence.
Justice Minister Lord Faulks QC said:
"No one can prepare for the heartache and confusion arising from the disappearance of a loved one, gone with no trace.
"I am delighted that from October, the certificate of presumed death will see a significant step forward for those families facing the terrible situation of losing a loved one. It creates a simpler legal framework to ensure bereaved people can better deal with the property and affairs of a loved one who has gone missing and is presumed dead."
Following the implementation of remaining provisions of the Presumption of Death Act 2013, from 1 October 2014 a legal framework will exist for the creation of a presumption of death certificate scheme in England and Wales – bringing it in line with Scotland and Northern Ireland.
Published 9 July 2014