Misleading media reports on Army redundancies and structure
There have been various misleading and inaccurate media reports this weekend speculating on the future number of soldiers and the future structure of the British Army.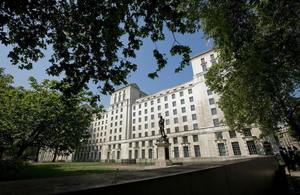 The speculation was based on a memo put together by a junior officer. As the Defence Secretary, the Chief of the Defence Staff and the Chief of the General Staff have all pointed out, the memo is factually incorrect.
It has already been announced that the Army has to reduce in size to 82,000 by 2020. The Army is still considering the criteria, including size and shape, for Tranche 2 and any subsequent redundancies, and nothing has yet been agreed.
Whilst every opportunity is being taken to reduce manpower through natural wastage and reduced intake, redundancies are needed to meet the 82,000 target.
There have also been media reports that personnel who are wounded, injured or sick will be forced out of the Army. No personnel who are medically downgraded will leave the Armed Forces through redundancy or otherwise until they have reached a point in their recovery where leaving the Armed Forces is the right decision, however long it takes.
The Chief of the Defence Staff, General Sir David Richards, has said:
No-one will be forced out of the Army. They won't leave until it's right for them. Of course the Army is a young man's business. Most people leave within about ten years. So it's inevitable that they are going to have to leave the Army at some point and we've got to focus on being very combat-ready and well-trained.
There is undoubtedly a limit on the number of injured personnel we can employ, but no-one will be forced out. We've put a lot of effort into this. As part of the Defence Recovery Capability there are six Army Recovery Centres right round the country whose core task is preparing people for transition into civilian life, and I am pleased to say that lots of personnel have made a successful transition.
All the experts say it is better that they bite this bullet early while they're still young rather than linger on beyond a time when it's not so easy.
His comments were underlined by the Chief of the General Staff, General Sir Peter Wall, who added:
Those injured on operations will continue to get the best medical treatment and aftercare the Army and the nation can provide. There is no question of wounded soldiers being made redundant whilst their recovery is best served by remaining in the Army.
Equally, in due course, they may be better off embarking on a new career beyond the Army, and we will do everything within our gift to assist that transition. The media reports are a distortion of the facts and they are increasing uncertainty at an unsettling time for our soldiers, especially those currently on operations.
Media today have also reported that up to a fifth of Army battalions, including some historic battalions, could be cut under measures to restructure the Service.
A review of the future structure of the Army is ongoing and no conclusions have yet been reached. Idle speculation on the possible outcomes of that review only serves to bring about uncertainty for serving soldiers and their families.
Published 14 November 2011