Ministers to end work experience Health and Safety confusion
The latest stage of the Government's commitment to debunking health and safety myths and slashing burdensome rules has been announced.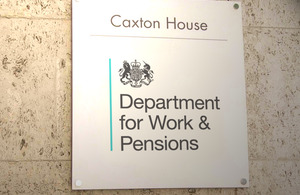 The latest stage of the Government's commitment to debunking health and safety myths, and slashing burdensome rules, has seen Ministers today outline plans to make it as easy as possible for employers to take on work experience students. Employers have been hampered in the past by thinking that they have to do special risk assessments for young people, and even having to repeat the same assessment for every young person they give a chance of work experience, even though the circumstances were exactly the same.
In an open letter to employers, Mark Hoban, Vince Cable, Matthew Hancock, Oliver Letwin and Michael Fallon voiced their commitment to putting an end to this kind of health & safety bureaucracy - building on progress already made by the Red Tape Challenge.
The Health and Safety Executive has also today issued revised guidance to employers and the Department for Education have worked with Ofsted to publish guidance on how Ofsted will inspect Health and Safety. And to give employers peace of mind, the Association of British Insurers will also today be reassuring them that they don't have to take out special insurance policies to cover students on work experience.
Minister for Employment Mark Hoban said:
We know that work experience gives young people vital insights into the world of work, encourages them to aspire to great things, and helps them to prepare for their future.

Too often in the past, the crazy cornucopia of confusing rules discouraged employers from taking young people on. That's why we have been working across Government to make sure the rules are clear and easy to understand.
Minister for Skills, Matthew Hancock said:
The new guidance radically reduces the burdens placed on schools and local businesses. 'Sensible questions' will replace the mountains of paperwork which has resulted in many businesses refusing to offer work experience to young people. It makes clear that it is not the responsibility of schools to check health and safety on work placements, and that companies need do no more than they would do for one of their own employees.

Work experience is vital for young people and employers. It bridges the gap between school, college and work, helps young people make decisions about their future and develop new skills whilst at the same time giving employers the chance to spot good new recruits. I am sure employers as well as schools and colleges will welcome these changes. They are badly needed and will create much needed opportunities for young people and employers.
As a result of cross-government action:
The insurance industry has committed to treat work experience students as employees for the purposes of insurance against bodily injury, and confirmed that simply giving work experience opportunities to students will not in itself impact on insurance premiums.
HSE has issued guidance providing clarity on employers' obligations with regard to risk assessments - making it clear that if workplace risk has already been assessed with young people in mind, a business does not need to repeat this for each new student.
DfE and Ofsted have published a guide to clarify the health and safety responsibilities for educational establishments organising work experience opportunities.
Otto Thoresen, Director General at the Association of British Insurers, said:
There has been too much confusion for too long in relation to whether work experience students are covered by employers' liability insurance. As part of the insurance industry's on-going commitment to help business, we are pleased to provide reassurance to them that they need not buy additional insurance policies when taking on work experience students.
Judith Hackitt, Chair of the Health and Safety Executive, said:
Work experience is an important step in preparing young people for the world of work. Our revised guidance makes it clear - and easy - for employers and work experience organisers to understand what they need to do.

There is no need for lots of paperwork or an over-cautious approach. Employers who are already managing the risks in their business effectively for employees are unlikely to need to do anything in addition for work experience. Schools and colleges just need to ask a few questions to ascertain that appropriate measures are in place. There is no need to conduct their own risk assessments.
John Wastnage, Head of Employment and Skills at the British Chambers of Commerce said:
Work experience is a chance for young people to experience a very different environment from school. As well as getting a taste of a particular industry, they learn that work can be both exciting and boring, and for many it will be the first time they work alongside people of different ages and backgrounds.

Work experience is an important part of preparing young people for their adult lives and this guidance will help schools, employers, parents and young people to agree placements with minimum bureaucracy. Employers are willing to invest time and resources in educating young people about the workplace, but many such opportunities are currently blocked due to risk-averse attitudes on all sides.

The commitment from the insurance industry to include work experience students within existing Employers' Liability Compulsory Insurance will also reassure business owners that they offer help in an easy and responsible way.
More information
An open Ministerial letter to employers can be seen on the Department for Education website.
The new Health and Safety Executive guidance is available.
The DfE-Ofsted article is now available.
More news and information from the ABI is available at www.abi.org.uk.
The Red Tape Challenge is a cross-government programme to tackle the stock of unnecessary and over-complicated regulation - reducing the burdens for business and society, and supporting economic growth. Almost 2,000 regulations have now been identified for reform through the programme, with many more to come. Changes to date are saving businesses over £211m per year.
Through the Red Tape Challenge Government has committed to scrap or reform 84% of unnecessary and over-burdensome health and safety regulation. In addition to the guidance on work experience students published today, other measures include:
in May 2013, removing hundreds of thousands of low risk businesses from unnecessary health and safety inspections with the publication of a new code
from October, changing the law so that responsible employers are no longer liable for an accident in the workplace totally outside their control
proposals to remove c. 800,000 self-employed people whose work poses no harm to others from health and safety regulation in the coming Deregulation Bill
Press Office
Caxton House
Tothill Street
London
SW1H 9NA
London Press Office (national media and London area enquiries only – not questions about personal claims) 020 3267 5144
Out-of-hours (journalists only) 07623 928 975
England and Wales (local media enquiries) 029 20 586 then 097 or 098 or 099
Scotland (local media enquiries) 0131 310 1122
Media enquiries for this press release 0203 267 5137
Follow us on Twitter www.twitter.com/dwppressoffice
Published 21 June 2013