News story
Ministers praise Wales's thriving broadcasting sector
From modern HD newsrooms to the studios of flagship British TV dramas, ministers have today been able to see first hand the confidence and…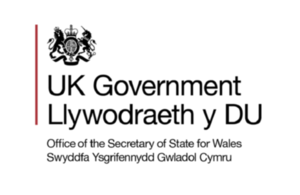 From modern HD newsrooms to the studios of flagship British TV dramas, ministers have today been able to see first hand the confidence and ambition that is driving the thriving broadcasting sector forward in Wales.  
Wales Office Minister, David Jones and Communications Minister, Ed Vaizey MP today met senior figures from ITV Wales, BBC Wales, S4C and Boomerang to see how Wales is quickly becoming a magnet and catalyst for creative talent, and the important contribution the industry makes to the economy.
The Ministers first met with Phil Henfrey, Head of News & Programmes at ITV Wales at their Culverhouse Cross headquarters. Here, they were given a guided tour of the studios and engaged in discussions about the broadcaster's plans for future programming.
They next met with Huw Eurig Davies, chief executive officer of Boomerang Plus Plc, which creates entertainment, factual, sport, music, drama and children's programmes for television, radio and the web. Here they were given a tour of the post-production facilities and discussed the capacity of the independent sector in Wales to contribute to the Welsh economy, and to the image of Wales internationally.
The party next travelled to the S4C headquarters in Llanishen to meet with the broadcaster's new chief executive, Ian Jones and its chairman, Huw Jones. Here they were taken on a tour of the channel's HD suite and took the opportunity to discuss the channel's unique status as a Welsh-language broadcaster, and the recently launched public consultation into the agreed governance arrangements between the S4C and the BBC.
Mr Jones and Mr Vaizey rounded off the day with a meeting with the Director of BBC Wales, Rhodri Talfan-Davies at the new Roath Lock studios in Cardiff Bay.  Here, they were given a guided tour of the HD-ready studios which now provide a permanent, purpose-built home to four flagship BBC dramas - Casualty, Pobol y Cwm, Doctor Who and Upstairs Downstairs - as well as new productions in the future.
Wales Office Minister, David Jones said:
"We are committed to cultivating a vibrant broadcasting sector here in Wales - in both English and Welsh - and I was delighted to have the opportunity to meet some of the people who are making a valuable contribution to driving it forward.
"The creative industries are a key sector in the Welsh economy, contributing approximately £750m and employing around 24,000 people. It was so good to see the fantastic skills that Wales has to offer to the production of prime-time programming and to have the opportunity to discuss the ways in which we can further promote this."
Communications Minister Ed Vaizey said:
"Today's visit has highlighted the tremendous cultural and economic importance of the Welsh broadcasting industry. Global hits like Doctor Who act as a continual reminder of the role the creative industries can play in driving growth through the creation of jobs and attracting inward investment."
Published 23 February 2012