News story
Minister's praise for St John Cymru Wales, a 'model for volunteer services'
Wales Office Minister David Jones has today [8th March] commended St John Cymru Wales for their services to the Welsh public, following a visit…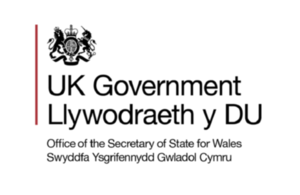 Wales Office Minister David Jones has today [8th March] commended St John Cymru Wales for their services to the Welsh public, following a visit to the operational centre and national headquarters today. 
Mr Jones's visit follows the organisation's launch of a new scheme last month, helping unemployed people improve their employability by receiving free first aid training and a range of volunteering opportunities.   The initiative targets 16-17 year olds not in education, employment or training as well as unemployed people over the age of 50. 
The Minister visited the operational centre at Norbury Road in Fairwater where he met the prior for Wales (Dan Clayton-Jones), the chancellor for the priory of Wales (Sir Paul Williams) as well as regional commissioner for South Wales (Maureen Williams).  The Minister then witnessed live volunteer training in action at the organisation's headquarters in Cardiff's Ocean Way before meeting representatives of the Youth, Training and Operation Directorates.
As part of the new scheme introduced by St John, parents across Wales will be equipped with free BabySafe training at schools enabling them to deal with accidents such as choking, asthma and bleeding and people aged 50+ living in the Caerphilly area will gain free first aid and ICT training.  Scheme participants will all be encouraged to join the organisation to improve their confidence and expand their skillset to help them secure employment.
Mr Jones said: "St John Cymru Wales has a long reputable history and a strong presence in Wales.  The organisation is building on this recognition by introducing a number of opportunities for individuals and groups from all walks of life to improve their employment skills, prospects and even family life at home through its BabySafe training, for example. 
"60% of St John volunteers are under 18, this is a reflection of the motivation and drive young people have for widening their skills base and getting their foot on the career ladder.  When the Prime Minister talks about the Government's vision of a more inclusive, community-minded society or when the Government is asked what 'Big Society' means, St John is an ideal model for an independent volunteer-led service which has a reputation for delivering excellence. 
"It is encouraging to see St John thriving and going from strength to strength and I wish them all the best as they continue their excellent work into the future."
Keith Dunn, chief executive for St John Cymru Wales said: "We are delighted that the Minister visited us today to witness at first-hand the charity's vital and lifesaving work in Wales. We are continually diversifying and expanding our work across communities and it's pleasing to see the achievements of our volunteers being acknowledged as they are at the heart of everything we do."
Published 8 March 2012