Press release
Ministers meet to discuss financial challenges of future
Secretary of State for Wales Cheryl Gillan and Assembly Government Business and Budget Minister Jane Hutt met in Whitehall today with the Chief…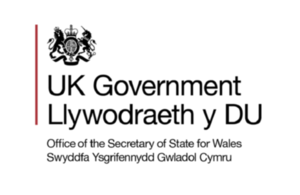 Secretary of State for Wales Cheryl Gillan and Assembly Government Business and Budget Minister Jane Hutt met in Whitehall today with the Chief Secretary to the Treasury, together with finance ministers from Scotland and Northern Ireland, for the first Finance Ministers' Quadrilateral under the coalition Government.
In a constructive meeting, the main focus of discussions for the ministers was the challenging economic outlook and the forthcoming Comprehensive Spending Review (CSR).
Following the main Quadrilateral meeting, Mrs Gillan and Ms Hutt had a bilateral meeting with Chief Secretary to the Treasury Danny Alexander and raised a wide range of Welsh issues, such as major capital projects important to Wales, including electrification of the main London to Swansea rail link.
They also discussed the second Holtham Commission Report, in particular the importance on making progress on fair funding for Wales in the CSR. Mr Alexander will meet with Gerry Holtham next week and further ministerial discussions on the Report will continue in the autumn.
As part of the Quadrilateral discussions, ministers impressed the importance of the three devolved administrations playing a full part in the CSR process. There was also extensive discussion of the need for devolved administrations to be given as much flexibility as possible to ensure they are able to manage the financial challenges of the coming years as effectively as possible.
It was agreed that officials would continue to work together ahead of the next Quadrilateral meeting in Belfast in September.
Speaking from Westminster today, Jane Hutt said: "I'm delighted we had the opportunity to discuss our shared challenges with the UK Government and the Scottish and Northern Ireland finance ministers. This was a chance to make clear that dealing with the consequences of the world-wide economic recession remains a major challenge for Wales.
"The Assembly Government will play its part in tackling the deficit but we are committed to doing this without damaging the recovery or hitting the services that people in Wales rely on. That is why I am protecting our capital investment programmes this year, including the 21st Century Schools programme.
"I was particularly pleased to have a bilateral with the Chief Secretary to the Treasury to talk about key issues for Wales, including the fair funding agenda."
Welsh Secretary Cheryl Gillan said: "This first meeting of finance ministers at the Treasury highlighted the Government's commitment to working in partnership with the devolved institutions and the spirit of mutual respect between us all.
"Both today's meeting and the agreement to a further meeting before the CSR in October underlines our desire for a mature and sensible approach to work together to tackle the economic challenges we all face."
Published 15 July 2010