News story
Ministers have today welcomed Ofgem's announcement on reforms to the retail energy market
DECC Ministers' reaction to Ofgem's announcement on rule changes to the energy market.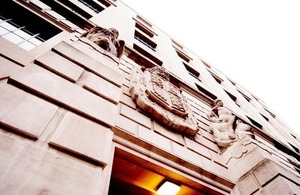 Edward Davey, Secretary of State for Energy and Climate Change, said:
"I welcome the continued progress of Ofgem's reform of the retail energy market.
"It's simply scandalous that over eight in ten of households, including the most vulnerable, are put off switching or engaging in the energy market.
"That's why I'm backing Ofgem's reforms to make it easier to compare tariffs and switch suppliers. These reforms are the fastest way to speed up delivery of simpler bills and a fairer system.
"This comes on top of moves in the Energy Bill to give Ofgem new powers to crack down on any rogue switching sites, and to ensure when energy suppliers break the rules, customers can be directly compensated."
Greg Barker, Minister for Energy and Climate Change, said:
"It's encouraging that Ofgem is going full-speed ahead with these crucial reforms to the retail energy market.
"We're determined to do all we can to help hard-pressed consumers. Getting households on the best deal for them is a key priority.
"I urge energy suppliers to get on with it, and make the energy market easier for householders to navigate.
"We stand ready to use the Energy Bill to ensure these moves to cut customer confusion are not delayed or frustrated."
Published 21 June 2013