Ministers forge ahead with transparency agenda
The government took another important step towards transparency today, publishing details of hospitality and gifts received by ministers.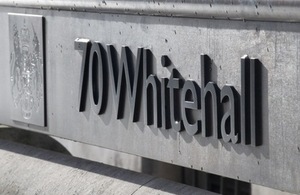 The government took another important step in the new era of transparency today as it published details of hospitality and gifts received by ministers and special advisers, ministerial meetings with external organisations and all overseas trips by ministers across government.
This is the first time any government has proactively published information on special advisers' gifts and hospitality. All this information is being published quarterly which will mean more regular and up to date information.
In addition, an updated quarterly list of special advisers in post and the salaries of those earning above £58,200 is also being published today.
Francis Maude, Minister for the Cabinet Office, said:
The data published today is yet another step-change as we strive to make transparency an integral part of government business. The public have a right to see for themselves what we are doing and be able to access the data they need to hold politicians and public bodies to account.

Our drive for transparency is at the heart of what this government is about - cutting waste, driving improvements in public services and making all of us more accountable to the taxpaying public.
The publication of this data is part of the government's commitment to transparency and accountability across government. The Public Sector Transparency Board which sits in the Cabinet Office is responsible for driving this transparency agenda forward and will be responsible for opening up data to the public across the public sector.
Published 28 October 2010