News story
Ministerial intro to November edition of Womens Engagement Newsletter
Welcome to the latest edition of the women's engagement newsletter.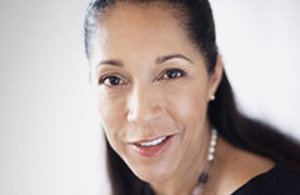 I am very pleased to have recently been appointed Minister for Sport, Tourism and Equalities, a change from my previous role as Minister for Victims and the Courts. I am also pleased to tell you that I will be retaining my portfolio on women and equalities.
The Women and Equalities Ministerial team have hosted a series of key events over the past few months to take forwards the recommendations made by the Women's Business Council.
On 7 November, Maria Miller, Secretary of State for Culture, and the Chancellor, George Osborne, held a summit with business leaders at Number 11 where they told businesses that more must be done to promote gender equality in the workplace. On the same day, the Government published its action plan in response to the Women's Business Council report which sets out commitments to:
Improve guidance on careers which will include raising aspirations and challenging stereotypes
Help parents support their children to make well-informed career and subject choices
Promote the new drive on science, technology and engineering, building on "Tomorrow's Engineers week", which took place last week
Support those with caring responsibilities to stay in work where they wish or to set up their own small business
Appoint a new business champion for older workers
My ministerial colleagues and I have also met with women working in Science, Technology, Engineering and Maths (STEM), parenting organisations, the women's sector, schools and businesses to discuss some of the key recommendations in the Women's Business Council report. You can find out more about the meetings that have taken place in this edition of the newsletter.
International Day of the Girl Child, which took place in October this year, was a chance for us to reflect on how we can encourage girls to aim high in their ambitions, no matter what their start in life. I am a strong believer in opportunity and aspiration, and in the ability of individuals to achieve and reach their full potential. I hope through our work, and that of the Women's Business Council, we will inspire the next generation of young women.
On 28 October, I also opened an event held in advance of this 58th session of the UN commission on the status of women, which was attended by a large number of our NGOs. I am very much looking forward to working with our NGOs as we progress towards the 58th session in March next year which has the priority theme of Challenges and Achievements in the Implementation of the Millennium Development Goals for Women and Girls. You can find out more about this event in the newsletter.
Published 18 November 2013