Ministerial appointments at the Foreign Office
David Lidington MP and Jeremy Browne MP have been appointed Ministers of State at the Foreign and Commonwealth Office. Alistair Burt has been appointed Parliamentary Under Secretary of State.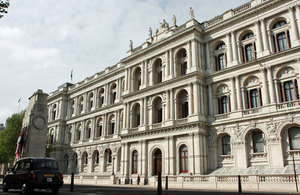 Their appointments follow that of William Hague MP as Secretary of State for Foreign and Commonwealth Affairs on 13 May 2010.
David Lidington was elected to Parliament in 1992 and is the Member of Parliament for Aylesbury. Jeremy Browne was elected as the MP for Taunton in 2005. Alistair Burt was elected to Parliament for the first time in 1983 and is the Member of Parliament for North East Bedfordshire.
Published 16 May 2010