Press release
Minister visits Pontypridd to mark Valleys rail investment: 'A vote of confidence for businesses in the area'
The Wales Office Minister David Jones visited Tydfil Training in Pontypridd today to mark UK Government's plans to electrify South Wales Valley…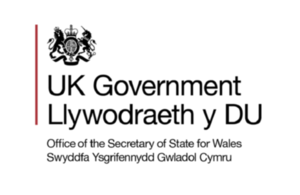 The Wales Office Minister David Jones visited Tydfil Training in Pontypridd today to mark UK Government's plans to electrify South Wales Valley lines.
As part of its High Level Operating Statement (HLOS), which sets out what the Government wants to achieve from the rail network over the period 2014 -2019, the Department for Transport (DfT) has announced that lines including Ebbw Vale, Maesteg, Merthyr Tydfil and the Vale of Glamorgan, as well as the mainline between Cardiff and Swansea will be electrified. 
The Minister travelled to Pontyridd by train to visit Tydfil Training, a subcontractor of Work Programme providers Working Links and Jobfit, delivering a variety of activities designed to boost employability in the RCT area.   
Along with TGB Learning, Tydfil Training is one of a variety of organisations delivering Work Focused Learning Contracts in Wales, a long established charity who have been in the Welfare to Work and Skills arena in both Merthyr and RCT for many years and are currently delivering to customers within the Pontypridd catchment area.
The Minister met with Paul Grey (Chief Executive Officer, Tydfil Training), Matthew Thomas (District Employer and Partnership Manager for Jobcentre Plus in South West Wales) and Gill Owens (Supply Chain Manager for Rehab Jobfit) to discuss how the company is helping programme participants access development courses, work experience placements and specialist training.
Welcoming today's announcement, Mr Jones said:
"Today's visit signals the UK Government's commitment to improving rail connectivity in Wales.  The Wales Office has always supported and recognised the importance of improving rail connectivity in promoting growth in Wales and this welcome news is an outcome of detailed cross-government discussions between DfT, the Wales Office and the Welsh Government.  As a result of today's announcement, two thirds of Welsh rail lines will now be electrified. 
I visited Pontypridd today to see how organisations and individuals living in the valleys will be able to enjoy quicker, more convenient journey times and also how the Government will invest more money into modernising rail stations across Wales.  This is an incredible boost for the South Wales Valleys and a vote of confidence for businesses in the area." 
Notes to editors:
Through a number of partner organisations and employers, since April 2012, 48 (18-24 year old) Jobcentre customers have found Work Experience placements in the RCT Local Authority area.
Rehab Jobfit is one of two Prime Contractors delivering the Work Programme in Wales.  The company was formed last year, bringing together both Voluntary sector (The Rehab Group) and Private Industry ( Interserve) into a partnership to deliver this major DWP unemployment initiative.
TBG Learning, a subsidiary of the Rehab Group, is a training organisation, new to Wales who are delivering on behalf of Jobfit in the rest of Rhondda Cynon Taff.  This covers the Jobcentre plus areas of Tonypandy, Porth, Treorchy, Llantrisant, Mountain Ash and Aberdare.   TBG Learning are now to mainstream Welfare to work delivery, although are a well established training provider in England and Ireland.
Published 16 July 2012