Press release
Minister urges businesses in the West Midlands not to miss out on National Insurance holiday
Treasury Minister, David Gauke reminds new businesses about the Regional Employer National Insurance contributions holiday.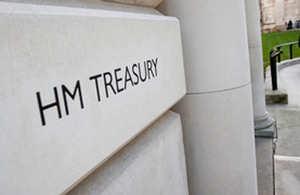 Treasury Minister, David Gauke is in Birmingham today reminding new businesses across the West Midlands not to miss out on money they could be entitled to through the Regional Employer National Insurance contributions (NICs) holiday for new businesses. There are currently 639 businesses benefitting in the region that saved an average of £1,988 each last year, but there are likely to be many more eligible.
The NICs holiday scheme is designed to encourage the creation of private sector jobs in regions reliant on public sector employment by reducing the cost to new business of employing staff. The holiday is available to businesses set up since 22 June 2010 and is worth up to £5,000 for up to the first ten employees hired in the first year of business. This means a maximum saving on national insurance payments of up to £50,000. Eligible new businesses can apply for a refund of NICs that they have already paid.
David Gauke is today visiting Cherry Reds, a King's Heath cafe/bar that has taken advantage of the NICs holiday. He said:
I'm delighted to be in Birmingham today to see how Cherry Reds has benefited from the National Insurance holiday. This scheme is quick and easy to apply for and can give an instant boost to new businesses, but there are hundreds in the West Midlands that could be missing out on up to £50,000. I'd encourage all new businesses and their advisers to find out more.
Jennifer Nadin, who runs Cherry Reds, has saved £1,073.85 through the NICs holiday scheme, she said:
When I opened Cherry Reds at the end of last year my accountant told me I was eligible for the National Insurance holiday. I'd recommend the scheme to anyone setting up a new business - it was simple to apply for and has helped me save money which I've been able to put towards building my business. Now I have a team of 6 - one has set up an open mic afternoon on Sundays and another helps organise our Thursday acoustic nights. They all enjoy attending our monthly world beer tasting evenings when we sample unusual beers, learn about brewing and team up for the beer quiz. It's a hard job but someone's got to do it!
The scheme ends on 5 September  2013.
Notes for Editors
Cherry Reds is a cafe/bar in Kings Heath, Birmingham. For more information visit http://www.facebook.com/pages/CherryReds/154179917960412

639 businesses in the West Midlands had registered for the NICs holiday on 19 July 2011.

The Regional Employer NICs Holiday for New Businesses located outside London, the South East and East of England was announced by the Chancellor at the June 2010 Budget.

Employers will be able to make holiday deductions each time they are due to make monthly or quarterly payments of NICs to HMRC.

Most kinds of new business will be eligible for the holiday, providing they employ staff and meet certain criteria, which are set out in the detailed HMRC guidance.
Non-media enquiries should be addressed to the Treasury Correspondence and Enquiry Unit on 020 7270 4558 or by e-mail to public.enquiries@hm-treasury.gov.uk
Media enquiries should be addressed to the Treasury Press Office on 020 7270 5238.
Published 2 August 2011