Minister says 'yes' to waste wood biomass power station in Yorkshire
15th power station consent of 2011 marks new record for capacity consented 8GW of plant now consented this year, enough to power…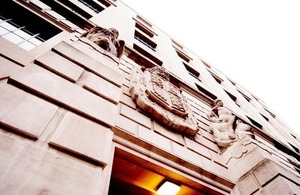 15th power station consent of 2011 marks new record for capacity consented

8GW of plant now consented this year, enough to power around 8 million homes
New waste wood plant in Yorkshire will mean less wood going to landfill
The number of new power stations given consent in England and Wales this year has reached fifteen, the highest ever since the Electricity Act came into force in 1989. This number was reached as Energy Minister Charles Hendry gave the go-ahead to developer Dalkia for a new waste wood power plant.
The plant will create around 200 jobs during construction and 135 during operation, powering around 55,000 homes per year.
The 53MW power station at the former RAF airfield at Pollington will be fuelled by 360,000 tonnes of waste wood per annum. This feedstock will be delivered to the site via the Aire and Calder Navigation Canal.
Charles Hendry, Minister of State for Energy, said:
"When it comes to big new power station projects, investors and communities need certainty. I am delighted that this project marks a new record for granting consent decisions.
"It has been a priority for this administration to remove the backlog in planning applications, to demonstrate our commitment to economic growth. A record number of decisions shows that we have delivered on this, helping ensure our long-term energy security and creating jobs.
"This new waste wood plant in Yorkshire will not only enhance our energy security and reduce waste wood to landfill; it will create an estimated 200 construction and 135 operational jobs and give a real boost to the local economy."
---
Notes for editors:
The decision documents for the Dalkia plant and details of other projects consented in 2011 are available on the Energy Infrastructure: Recent decisions on applications web page
Published 22 December 2011