Minister responds to visa system report
The National Audit Office has today published a report into the points based system for immigration.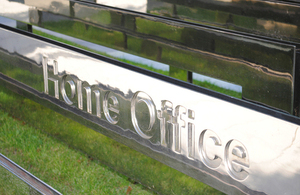 It finds that the system is well designed, but recommends that the UK Border Agency should improve its IT systems, and introduce exit checks which make it clear when someone has left the country.
Counting in and out
Damian Green said that he is committed to making improvements. 'This report is exactly why we are making radical reforms to the system, including the introduction of an annual limit on economic migrants, sweeping changes to the student visa system, and a shake-up of the family and settlement route,' he explained.
 
'We are also committed to reintroducing exit checks by 2015. Counting people in and out of the country will give us better control over those that overstay.
 
'We are determined to reduce net migration to the tens of thousands, and clampdown on immigration abuses.'
Find out more about the points system on the UK Border Agency website.
Published 15 March 2011