Minister responds to latest teenage pregnancy statistics
Children's Minister responds to the provisional 2009 annual conception statistics from the Office of National Statistics.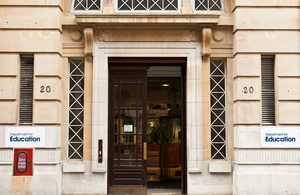 Following the publication of the latest under-18 and under-16-year-old conception data, Children's Minister Sarah Teather said:
I welcome the continued decline in the teenage pregnancy rate in 2009, which has now fallen to its lowest level for almost 30 years.

There is still much more to do, to further reduce the number of teenagers whose lives are changed forever by an often unwanted pregnancy. Teenage parents and their children are more likely to suffer from poor health, unemployment and poor achievement at school than their peers.

There remains a huge variation in the progress that has been made in reducing teenage pregnancy rates across the country. Some local authorities have seen their rates decline by up to 45% while others have struggled. It is important, therefore, that local areas learn from each other and share what has worked, so that they invest in the things that will really make a difference.

Teenage pregnancy is an issue of continuing concern and the Government will recognise the need to continue supporting local good practice in the Department for Education's youth policy statement and the Department of Health's Sexual Health Strategy, which are both due to be published later this year.
Conception data is collated and published by the Office of National Statistics.
DfE enquiries
Central newsdesk - for journalists 020 7783 8300
General enquiries - for members of the public 0370 000 2288
Published 22 February 2011