Minister responds to committee report
Damian Green responds to claims made by the Home Affairs Select Committee on long-term migrants entering the UK.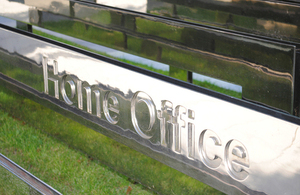 Damian Green has today answered claims made by the Home Affairs Select Committee that over 80 per cent of long-term migrants entering the UK would not be affected by the government's proposed annual limit on economic migration from outside Europe.
Mr Green said: 'We have always said that we need to reduce all types of immigration, not just those coming here to work from outside the EU.
'The limit on work visas is just one of the ways we will reduce net migration to the tens of thousands.
Open for business
'Britain will remain open for business and we will continue to attract and retain the brightest and the best people who can make a real difference to our economic growth. New research has shown that too many people coming here as highly skilled workers are taking low skilled jobs, and we will need to deal with this.
'We have consulted with business and other interested parties on how the limit should work and have also asked the migration advisory committee to consult on what the actual limit should be.
'These consultations are now closed and we will announce the findings in due course.'
In its report, the committee does acknowledge that the proposed limit is only a first step.
Published 3 November 2010