Minister praises UK music success
140 UK acts performing at the world's largest music showcase as Brits top the US album chart.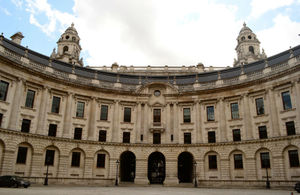 Creative Industries Minister Ed Vaizey has praised UK music talent in a week where the country's acts are riding high in the global music industry.
More than 140 acts are performing at the 25th South by Southwest Music and Media Conference (SXSW), the world's largest music showcase, in Texas, USA, this week. Since the first SXSW in 1987, more than 1,000 UK artists have used the event as an entry point to the world's largest music market, including Radiohead, Arctic Monkeys, Amy Winehouse and Muse.
The conference comes after UK artists occupied the top three places in the US album chart for the first time in 25 years. Adele, Marsha Ambrosius and Mumford & Sons equalled a feat last achieved in October 1985 by Dire Straits, Sting and Tears for Fears.
"It is great to see British artists topping the US charts," Mr Vaizey said. "The success of these artists coupled with the number of British performers at SXSW demonstrates the health and vibrancy of the UK music industry. Our creative industries are essential to the success of the UK and we need to create the right conditions for this sector to grow.  That is why we set up the Digital and Creative Industries Growth Review, which will identify how we can support growth."
Feargal Sharkey, CEO of UK Music, said the success of the three albums "perfectly illustrates the diversity of world-class talent that this country nurtures", which was also reflected by the number of artists travelling to SXSW.
"The UK sends more artists and delegates to Austin than any other country outside of the US," Mr Sharkey added. "And while the investment involved in breaking an act internationally remains considerable, I'm convinced that with increased strategic support across music and creative content industries there's no limit to the growth we could achieve."
Last year, UK artists increased their share of the US recorded music market, accounting for 9.8% of all artist albums sold.
Further information
Published 17 March 2011