News story
Minister of State Hugo Swire MP praises work of Action Cancer
Hugo Swire MP visits the headquarters of Northern Ireland charity Action Cancer.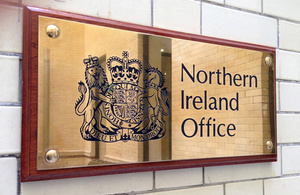 NIO Minister of State Hugo Swire MP has today visited the headquarters of the Northern Ireland charity Action Cancer at the invitation of Chief Operating Office Norman Carson.
The minister met staff, toured the centre and was given a presentation on the vital work that Action Cancer undertakes with people living with cancer.
The minister said:
I want to pay tribute to the excellent work that Action Cancer is undertaking right across Northern Ireland as they work alongside the devolved administration which has responsibility for the provision of cancer care in Northern Ireland.
The practical support that Action Cancer offers is vital. It is very much in line with the government's thinking on the 'Big Society' agenda.
Published 6 September 2010