Press release
Minister for Trade and Investment makes first visit to Wales to encourage Welsh Companies to boost Exports
Minister for Trade & Investment, Lord Green, accompanied by Welsh Secretary Cheryl Gillan today [Monday 28 March] visited South East Wales to…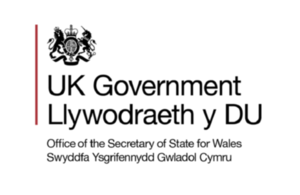 Minister for Trade & Investment, Lord Green, accompanied by Welsh Secretary Cheryl Gillan today [Monday 28 March] visited South East Wales to encourage businesses to work together and boost exports.
Lord Green and Mrs Gillan met business representatives at a CBI organised Q & A session on the UK Government's Trade White Paper and the recently announced Plan for Growth. 
Both Lord Green and Mrs Gillan then met with the First Minister Carwyn Jones before visiting General Dynamics UK at Newbridge to see their R & D laboratory and to hear more about their operations in Wales and new technology that is being developed.   General Dynamics UK is the fourth largest UK defence company and provides more than 850 skilled, well paid jobs in Wales.
Lord Green said: "I'm delighted to have visited Wales today and have the chance to listen and learn from its successes and challenges and, crucially, to look at how we can help it become a bigger part of the export economy. Exporting is going to be core to the UK's economic recovery and we need to encourage more UK firms to venture overseas."
Speaking following the visit, Mrs Gillan said:  "Our priority through our recently announced Plan for Growth is to put Wales and the UK on a path to a sustainable long term future.  Encouraging investment and exports will play a crucial role as we work towards a more balanced economy.
"Wales and the UK have many strengths -we have an open, trading economy with a flexible labour market and a world class research base for universities, respected around the world.  We need to harness these strengths in order for the private sector to grow and boost overseas trade.  Last week's Budget laid the foundations to make Wales a more attractive place in which to invest.   The measures to simplify the UK's complex tax system and remove the burden of regulations, along with the 2p reduction in Corporation tax will help us create the most competitive tax system in the G20, making Wales and the rest of the UK one of the best places in Europe to start, finance and grow a business.
"This Government, working with the Assembly Government, will do all it can to support growth, attract inward investment and create an export economy.  It was wonderful to have the opportunity today to meet with a range of businesses to see how we can further support them as part of our mission to drive up trade and rebalance the economy."
Notes:
UK Trade & Investment (UKTI) is the government department that helps UK-based companies succeed in the global economy. We also help overseas companies bring their high quality investment to the UK's economy - acknowledged as Europe's best place from which to succeed in global business. UKTI offers expertise and contacts through its extensive network of specialists in the UK, and in British embassies and other diplomatic offices around the world. We provide companies with the tools they require to be competitive on the world stage. For more information on UKTI, visit www.ukti.gov.uk or telephone +44 (0)20 7215 8000. For latest press releases, visit the online newsroom at www.ukti.gov.uk/media. You can also keep in touch with developments at UKTI through www.blog.ukti.gov.uk, www.twitter.com/ukti and www.flickr.com/photos/tags/ukti.
Published 28 March 2011