Minister for the Middle East condemns the killing of an Israeli soldier at the Israel-Egypt border
Foreign Office Minister Alistair Burt responds to news that an IDF soldier had been killed earlier today at the Israeli-Egyptian border in an attack by militants.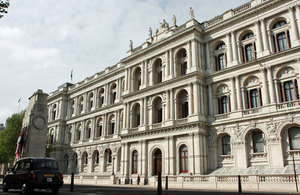 "I condemn the attack on the Israel Defence Force near the Israeli-Egyptian border. Our condolences are with the family of the Israeli soldier who was killed in the attack. This latest incident reinforces the need for Israel and Egypt to work together to meet the shared threat of terrorism".
Published 21 September 2012