News story
Minister for Europe welcomes decision of Croatian people to join the EU
Minister for Europe David Lidington welcomed the Croatian people's decision to join the European Union after the country's referendum on accession.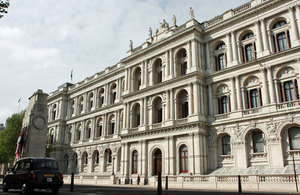 Speaking today the Minister for Europe said:
"I welcome the decision by the Croatian people to join the European Union. This comes almost exactly 20 years after the Member States of the European Community agreed to recognise Croatia's independence and marks another step in Croatia's integration into the Euro-Atlantic community.
"I look forward to a smooth process of ratification of the treaty in Member States and continued progress on the reform agenda in Croatia in order that the EU can welcome Croatia as a full EU member in July 2013."
Published 23 January 2012