Minister for Europe to voice UK support for Turkey's EU accession at Bosphorus Conference
Minister for Europe David Lidington visits Istanbul to speak at the annual Bosphorus conference on Turkey EU relations.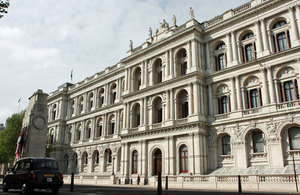 The conference, which is in its seventh year, is jointly organised by the British Council, the European Union Delegation to Turkey and the Turkish Economic and Social Studies Foundation (TESEV). It opened on Friday 22 October. The event attracts senior politicians, business executives, journalists, and representatives from think tanks from across Europe.
During the conference, the Minister for Europe is expected to voice continued UK support for Turkey's EU accession at a key stage in the run up to December's enlargement stock take. The event will also provide an opportunity to highlight the importance of Turkish accession to the EU in a key international forum, and an opportunity to press Turkey to do more to reinvigorate the accession process.
As well as talks on Turkey's EU accession, issues such as Turkey and the EU's position in global markets, and the role of culture in Turkey's relationship with the EU will be explored.
The Conference opened with a reception at the British Consulate-General, ahead of speeches by State Minister and Chief EU Negotiator Egemen Bagis, and EU Commissioner Stefan Fule. The Minister for Europe is expected to hold bilateral meetings with Mr Bagis, Foreign Minister Davutoglu and Commissioner Fule during his time in Turkey.
Published 21 October 2010