Minister for Europe calls on Georgian Government to investigate violent protests
Minister for Europe David Lidington has spoken after demonstrations against Georgian Independence Day celebrations turned violent on 26 May.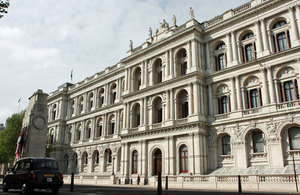 Commenting on the violence in Tbilisi in the early hours of 26 May he said:
"I was saddened to hear of violence on the streets of Tbilisi yesterday and the deaths of two Georgian citizens. Whilst there is a place for legal protest and demonstrations in any democracy, there can be no place for violence. I hope that all will renounce such actions. I encourage the Georgian Government to investigate fully the events of the past 24 hours."
Two Georgian citizens are reported killed, and a number required hospital treatment.
Published 27 May 2011