Minister for Europe attends Eastern Partnership meeting in Poland
David Lidington is attending an informal meeting of Foreign Ministers from the Eastern Partnership, in Sopot, Poland.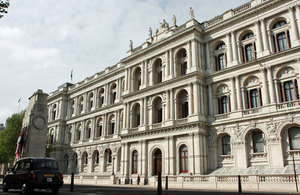 The trip, on 24 May 2010 is David Lidington's first overseas visit since becoming Minister for Europe.
During the visit the Minister will meet with a number of European Foreign Ministers, including Ukrainian Foreign Minister Kostiantyn Gryshchenko, German Foreign Office Minister Werner Hoyer, and French Minister for Europe Pierre Lallouche.
He will also attend a plenary session, opened by Rados?aw Sikorski, Polish Minister of Foreign Affairs and Miguel Ángel Moratinos, Spanish Minister of Foreign Affairs and Cooperation. The session will provide an opportunity to discuss the future of the Eastern Partnership and to explore guidelines for developing EU policy towards Eastern European countries.
The Eastern Partnership is an initiative which aims to promote closer ties between the EU and countries in Eastern Europe and the Southern Caucasus. The multilateral dimension of the Partnership, which incorporates meetings such as the one in Sopot, allows for the exchange of information and experience on the process of transition, reform and modernisation.
Published 24 May 2010