Minister for Europe attends Council of Europe meeting in Istanbul
Minister for Europe David Lidington represented the UK at the annual Ministerial meeting of the Council of Europe in Istanbul.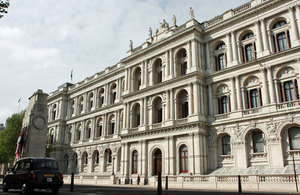 Speaking today at the meeting, the Minister said:
"The Council of Europe has met at a crucial time in the history of our world. Events in North Africa and the Middle East may result in the greatest changes in the geopolitical landscape since the fall of the Berlin Wall and the end of totalitarian government in many parts of Europe.
"For over 60 years, this organisation has led the way in protecting and promoting human rights, democracy and the rule of law across greater Europe. My country remains a solid supporter of the Council of Europe and its underlying aims.
"I reaffirmed the strong commitment of the UK Government to the Council of Europe and its work to strengthen democracy, human rights and the rule of law across its 47 member states.
"We have argued for reform of the European Court of Human Rights. The Court is not working as well as it should be. I have given the UK's support to a declaration from the 47 member states of the Council of Europe which will add impetus to the process of reform of the European Court of Human Rights. The declaration endorses the agreements reached at the recent Izmir conference on the future of the Court attended by the Justice Secretary Kenneth Clarke."
Published 11 May 2011