Minister for employment backs new charter for work experience
The Minister for Employment Chris Grayling has urged employers to sign up to a new work experience charter published today.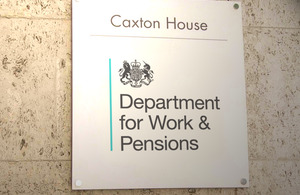 The Minister for Employment Chris Grayling has urged employers to sign up to a new work experience charter published today by the Chartered Institute of Personnel and Development (CIPD). Highlighting the enormous benefits to young people, employers and society of good work experience, and coinciding with the announcement that new funding is available from today to employers as part of the Government's Youth Contract, the Minister called for more employers to get involved in offering work experience.
The charter, part of more detailed guidance for employers on how to deliver quality work experience placements for young people, reflects the high standards that hundreds of employers who offer work experience already adhere to and is designed to encourage more employers to help young people break the vicious cycle of no experience, no job. The guide also includes examples of employers offering work experience.
Employers who follow the guide and commit to the charter will be delivering ten key principles, including tailoring placements to individual needs, ensuring they give young people a solid introduction to working life, and communicating with young people about the role they will play in the organisation, what is expected of them and what they can expect in return in terms of support, supervision and mentoring. The full guide and charter can be viewed at www.cipd.co.uk/workexperience.
Chris Grayling, Minister for Employment, said:
This CIPD guide highlights the immense contribution employers are making to young people and society by offering high quality work experience.  Offering young people work experience is a moral and economic imperative both for Government and for employers.

The employers' charter CIPD have included in their guide recognises the high standards most employers offering work experience already have in place. By setting out good and fair principles for work experience, I hope the CIPD charter will become a kitemark for quality - and reassure young people and employers alike that they have everything to gain from working together on work experience. This is good for young people and good for business.
**Katerina Rudiger, skills policy adviser at CIPD, said: **
Work experience works - for young people, business and society. The firms we've worked with in producing this guidance, and many more besides, are delivering high-quality work experience that brings real, long-term benefits for young people and society as a whole - benefits which should be celebrated, championed and used as a powerful call for more organisations to offer more work experience.

Work experience helps young people make the transition from education to working life by informing their career choices and helping them to find the confidence to present their existing skills and capabilities in a way that fits with what employers are actually looking for.

While we know some employers remain reluctant to employ young people, we've also seen clearly that employers who offer work experience placements have found them to be a powerful two-way process that has changed their own attitudes to young people; both employers and young people participating in schemes give something and get something back.

Employers are genuinely concerned to achieve the best possible outcome for the young person, and see it as their duty to help improve access to the labour market, but they also recognise the benefits for themselves, in terms of developing a talent pipeline for their business. We hope that by showcasing some of the schemes already in place, we can build awareness of the enormous benefits being delivered by employers who are putting time and effort into delivering high-quality work experience, and encourage many more to follow suit.
Notes to Editors
Katerina Rudiger and Chris Grayling are available for interview
The guidance, Work Experience that Works, and associated charter will be available at www.cipd.co.uk/workexperience from 2nd April 2012. Press can request a copy from press@cipd.co.uk
The Chartered Institute of Personnel and Development (CIPD) is the world's largest Chartered HR and development professional body, setting global standards for best practice in HR. With over 135,000 members across 120 countries, the CIPD is focused on supporting and developing those responsible for the management and development of people within organisations.
CIPD Press Enquiries
Robert Blevin
Tel: 020 8612 6400 / 07793 256 763
Email: press@cipd.co.uk
DWP Press Enquiries
Jonathan Reed
Tel: 0203 267 5085
Email:Jonathan.reed@dwp.gsi.gov.uk
Published 2 April 2012