Minister for Africa welcomes UN report on Democratic Republic of Congo
Minister for Africa Henry Bellingham has welcomed the UN DRC Group of Experts report as a valuable contribution to international community efforts to combat the continuing conflict in Eastern DRC.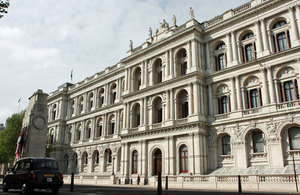 The Minister for Africa said:
"The British Government commends the work of the Group of Experts, along with the efforts of the OECD, to develop a clear set of due diligence guidelines for the minerals supply chain in eastern DRC. These guidelines will help avoid financing further conflict in eastern DRC. I am pleased to see that the Security Council supports taking forward these recommendations."
The UN report, published on 29 November, focuses on armed groups, criminal networks and perpetrators of Human Rights abuses, including those within the Congolese Army, involved in illegal natural resource exploitation.
Published 2 December 2010