Press release
Minister for Africa welcomes South Sudan peace negotiations
Mark Simmonds welcomes official launch of peace negotiations between South Sudanese Government and rebel leader.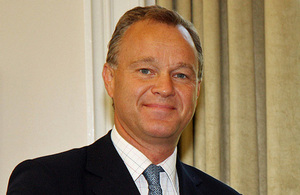 Minister Simmonds said:
The situation in South Sudan remains of grave concern. Fighting continues with high numbers of reported deaths. Thousands of South Sudanese have been displaced from their homes and are in need of humanitarian aid. It's vital that access is given so supplies can reach those most in need.
I am pleased that formal peace negotiations between representatives of President Salva Kiir and Dr Riek Machar in Addis Ababa have been launched tonight. This is a constructive step and I urge both sides to remain flexible throughout these discussions. An immediate agreement to a monitored cessation of hostilities must be the priority. It's important that detainees are released quickly and with due process, to help ensure a successful dialogue.
I welcome the pivotal role of the Intergovernmental Authority on Development and regional leaders, including Ethiopia in helping to bring the two sides together. The UK, along with international partners, in particular the US and Norway, will continue to fully support this process. I hope these talks will help deliver the peace all of South Sudan's people wish for.
Further information
Follow Foreign Office Minister Mark Simmonds on Twitter @MarkJSimmonds
Follow the Foreign Office on twitter @foreignoffice
Follow the Foreign Office on facebook and Google+
Published 4 January 2014