World news story
Minister for Africa Mark Simmonds MP visits Uganda
The visit was part of a regional tour in preparation for the Somalia Conference in London next month.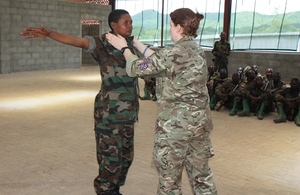 UK Minister for Africa, Mark Simmonds, visited Uganda from 8 to 9 April 2013 as part of a regional tour to prepare for the Somalia Conference in London next month.
Somalia has been through a dramatic shift over the last year. While many challenges remain, the opportunity in 2013 is greater than it has been for many years. The UK is working closely with Uganda, the Somali leadership and the international community to help grasp that opportunity.
The British Prime Minister and Somali President Hassan Sheikh Mohamud will co-host an international Conference in support of the Government of Somalia's priorities. The Conference is just one of a series of events in 2013 that will drive progress in Somalia in partnership with the UN, African Union (AU), G8 and EU.
This was his second visit to Uganda as Minister for Africa following one in November 2012. The purpose of this visit was to maintain further the relationship between UK and Uganda; to support cooperation on Somalia, to increase bilateral business links and to support Uganda's democratic development. His programme included meetings with the Minister of State for Defence, British businesses and Ugandan human rights organisations.
As part of his visit, the minister visited the Peace Support Training Centre in Singo. The Peace Support Training Centre trains all Ugandan Battle Groups heading to Somalia. A British Army training team is currently running the final exercise for a Battle Group before deployment.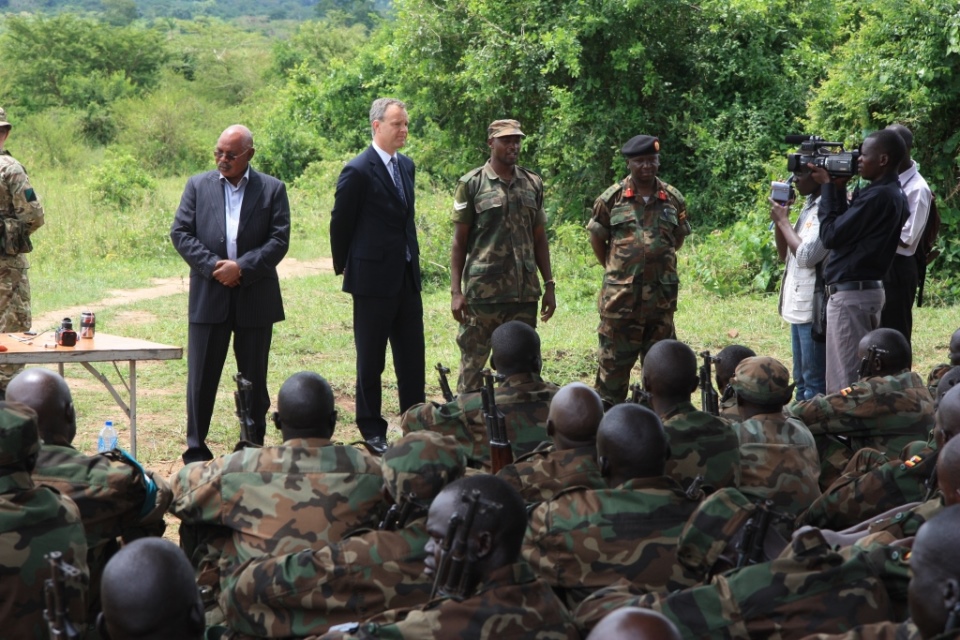 After visiting the centre, Mark Simmonds said:
"We look forward to working closely with Uganda on Somalia, both at the upcoming Somalia Conference in London, and through support like the AMISOM training I have seen today. The UK is highly supportive of AMISOM, which has done a fantastic job in very difficult circumstances in Somalia. Without its efforts and the support of the troop contributing countries of which Uganda is the largest, the progress that has been made in that country would have been impossible."
The UK supports the Peace Support Training Centre in co-operation with the Uganda People's Defence Forces (UPDF), the US, France, Belgium and Netherlands. The UK has been a major contributor in the construction of the training facilities at the centre providing close to a million US dollars to build the urban training facility and the Forward Operating Base.
In 2012, the UK also spent £400,000 on capacity building, including training sessions for the 6000 troops who pass through the centre each year.This will rise to £500,000 in the coming year.
For more information please contact Barney Mugabi on +256 312 312000 or email barney.mugabi@fco.gov.uk
Published 11 April 2013