Minister for Africa congratulates Tanzania on "largely peaceful" elections
Minister for Africa Henry Bellingham has spoken following the elections which were held in Tanzania on 31 October.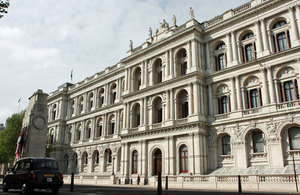 "I congratulate the people of Tanzania on their largely peaceful multi-party elections which were proof of the growing maturity of Tanzanian democracy.
I acknowledge the findings of the EU and Commonwealth Election Observation Missions which noted that the elections are a step forward for Tanzania, but also that there were some irregularities and lessons to be learnt. I very much welcome President Kikwete's commitment in his inaugural address to take these points into account in the conduct of future elections.
I congratulate President Kikwete on his re-election as President of the United Republic of Tanzania, and I hope that under his leadership Tanzania will continue to be a model of peaceful development and stability. The UK looks forward to building on its strong relationship with Tanzania, and we will work together to advance prosperity and security throughout Africa."
Published 10 November 2010