News story
Minister Ellwood statement on Lebanon cabinet
Minister for the Middle East Tobias Ellwood welcomes the formation of Lebanon's new cabinet.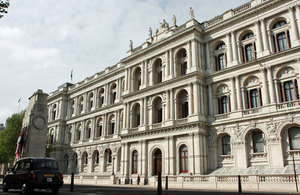 Minister Ellwood said:
I congratulate President Aoun and Prime Minister Hariri on the formation of Lebanon's new cabinet. This is another important step forward for Lebanon, and I hope agreement of the cabinet further strengthens the trust and confidence of the Lebanese in their country's political process.

The UK is a strong friend and partner of Lebanon. I look forward to this cabinet governing for the benefit of all Lebanese, and making progress on vital security, economic, and development goals. I hope in particular this new cabinet can agree the framework for next year's national elections, ensuring these take place on time and in line with international standards.
Further information
Published 19 December 2016