Minister defends closed national security court cases
Ken Clarke has made a spoken about the Justice and Security Green Paper, and the proposals to hold parts of some civil cases in closed session.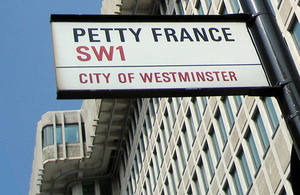 'I'm trying to make the security services more accountable to Parliament - a lot of proposals for strengthening the control of Parliament - but also to the courts, by having more evidence actually taken into account by the judge in these cases. The alternative is that no-one will ever hear it; no-one will ever consider it.
'There are some cases when, at the heart of the matter, there will be information that has to be kept secret.  I quite agree it mustn't be embarrassing information; you've got to satisfy somebody that there are going to be lives at risk if you give this information in open, public court.  At the moment, all that happens, whether it be a civil case or an inquest, is nobody ever hears it at all, the security services just fold their tent, go away and won't give evidence, and that doesn't help anybody.
'Of course the judge must in the end have the right to say whether he or she agrees with the Secretary of State and there should be closed procedure, and of course this only applies to a narrow set of cases involving national security where there's real risk if you just give the evidence in the open. The Government is consulting and I think that the Government will be able to reassure its sudden critics…. now we are going to come forward with our proposals.'
Published 4 April 2012