News story
Minister backs anti-crime stance by shopkeepers
A scheme which sees cash rewards being given for information about serious violent crime in local shops has today been backed by the crime prevention minister.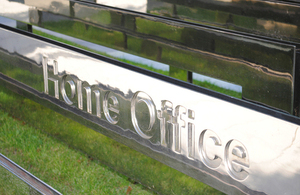 Rewards of up to £50,000 will be paid in circumstances where information leads to a conviction.
 
Looked after by Crimestoppers and underwritten by the members of the Association of Convenience Stores (ACS), it is hoped that the new fund will help catch more perpetrators.
Staff deserve to be safe
Home Office minister James Brokenshire said: 'Violence against shopkeepers is unacceptable and should not be tolerated.
 
'Like the rest of the population, retail staff deserve to work in a safe, secure environment. We recognise the cost and disruption that crime causes business and the communities they serve and we know that retailers are already doing their bit to help reduce crime. 
 
'That is why I am very pleased to participate in the launch of this initiative which is a great example of an industry pulling together in partnership with the police and the voluntary sector to make a difference. 
 
'The government takes crimes against business very seriously and we intend to take tough action to ensure that these crimes are dealt with by freeing up the police from bureaucracy and making them more accountable.'
Published 19 October 2010