News story
Millgarth report published
Fatal fall into the River Mersey while boarding a tug at the Tranmere Oil Terminal, Birkenhead, England.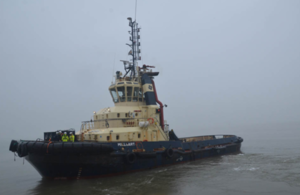 Our accident investigation report into a fatal fall while a crew member was boarding the tug Millgarth from the north oil stage at Tranmere Oil Terminal on 27 January 2019, is now published.
The report contains details of what happened, the subsequent actions taken and the recommendation made: read more.
Press enquiries
Press enquiries during office hours 07814 812293
Press enquiries out of hours 020 7944 4292
Published 5 December 2019